The BIG Belly at that! But I LOVE IT!
This is not the best picture, not too in focus, and I actually don't think that I really look like this but maybe I do?
Anyway here you go, a belly picture!
This was me 3 weeks ago. Boy is it popping out quick isn't it? I hope he is not a ton bigger than Brooke since I am really hoping for that Vaginal Birth?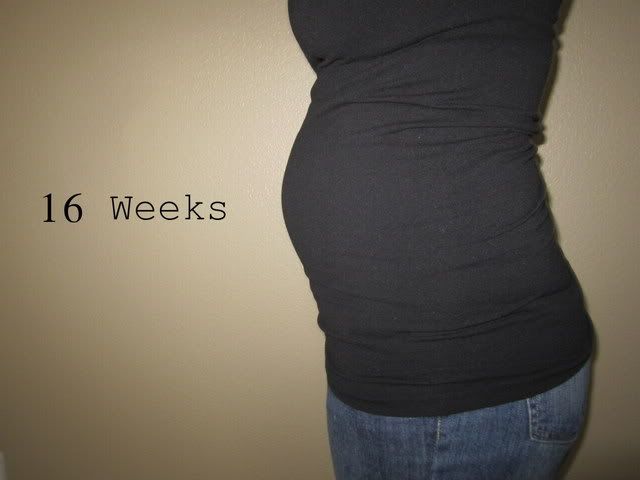 There you go, for all those asking for belly pictures :)