I feel like I have not been on here to post in FOREVER!!!! I also feel like I have not taken many family shots these days. Not good, gotta get back on that! I am also very sad because my computer that I have been using FOREVER that has all of my pictures on it has a virus I can not get off of it. As I was trying to transfer all of my pictures onto our external hard drive before it crashed I "think" I may have lost all of my pictures from September. So yeah, sad for all the posts I did not do from September that I was being lazy and waiting on. I had some CUTE pictures from September too. I hope that when somebody figures out how to fix my computer that I can find those September shots. I know I did not push any delete button so they should be somewhere right? Anyway. Here are a few of the updated shots of our crazy little Brookers!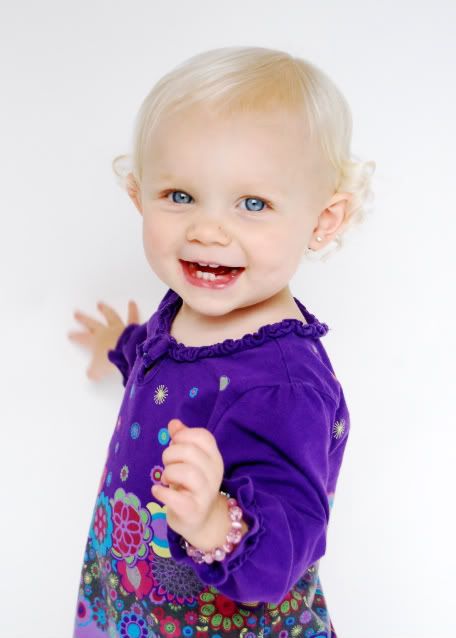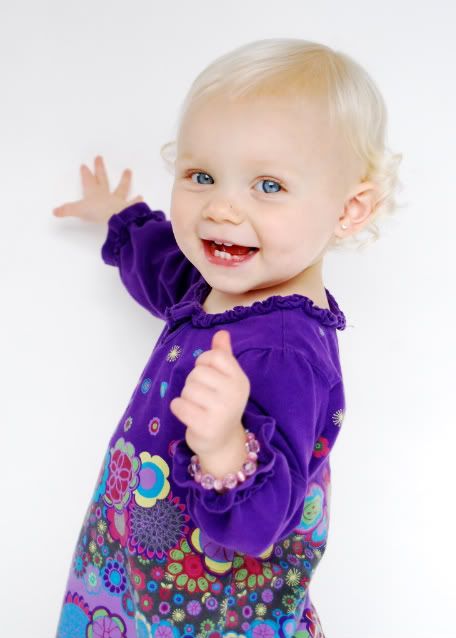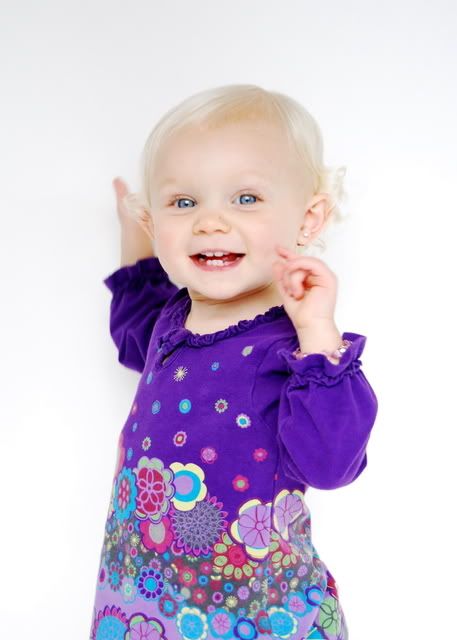 About a month ago we had Brooke's 15 month appointment. I was not looking forward to this appointment because #1 she was getting more shots and those just melt my heart, but #2 At Brooke's 12 month appointment she was pretty low on the charts for her weight and as I was seeing she had not gained much weight since then. She was also going through a VERY picky stage with food. She was hardly eating ANYTHING that was solid and it was very much stressing me out and making me feel like I was failing as a mother. NOT FUN! She ended up being 19lbs. 4oz. 4% and 31 1/4inches 48%! Yep she is small! I promise I feed her! She is a very picky kiddo. I have talked to 2 different Doctors about her weight and eating habits. I even lost it and was bawling at the second Doctors appointment because I was so worried about her. The doctor was super sweet, sat down with me, watched her run around in her diaper and concluded that she is a very smart, active, PICKY CHILD! She is doing much better these days with her eating. She does have 4 I teeth that still need to come in and I think that has something to do with it, I have also modified our eating arrangements and her fluid intake. It is getting better. She is also now on 3 Pediasure's a day to help her gain weight and get the nutrition she needs. Anyway, she is healthy and strong and smart and SMALL! But we love her BIG time!
On to more pictures! Enjoy!
Daddy is SO proud of his little girl! So am I! I think this comes more from Kipper's genes tho :)
This one needs no explanation....
She LOVES glasses but happens to break them easily too :(
Brooke LOVES this Blanket!!!! It is her favorite blanket but will take her Pink one if the Purple is in the washer. She has started sucking on the corners to calm and soothe herself now that she no longer has a binki. She calls them her "Giki"'s SO CUTE!!!! SO here is her with her beloved Giki!
Brooke and her Echo! I think this is such a cute picture!
Grammy was in town for the weekend a few weeks ago. I had a photo shoot in the morning and my mom was to watch Brooke for me. I needed to test my lighting so I had them pose for me and this was my FAVORITE lighting shot I go! LOVE IT!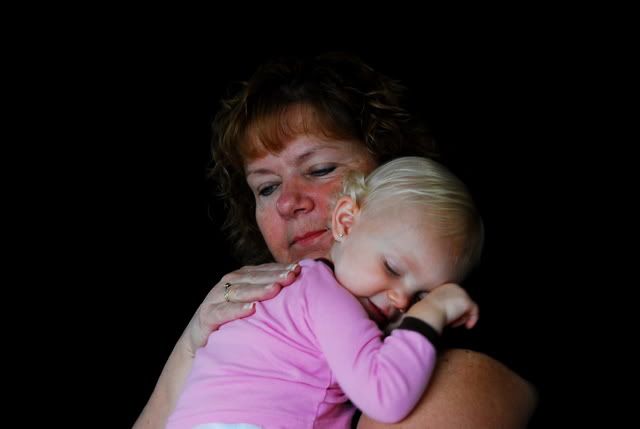 Brooke is quite the active little one! She loves to jump and bounce and fly! She jumps off our couch onto her little homemade love sack we make with all our pillows. SO funny!
I suppose she has learned what keys are for :) Just learning from watching, I did not teach this :)
Another cute one! Proud of this!
2 things Brooke is TOTALLY in love with in 1 thing! Elmo who she calls "Yaya" and Balloons! She adores both so when we found this Balloon at the dollar store she would literally NOT let it go! She ate her entire dinner with her balloon in her other hand. SO CUTE!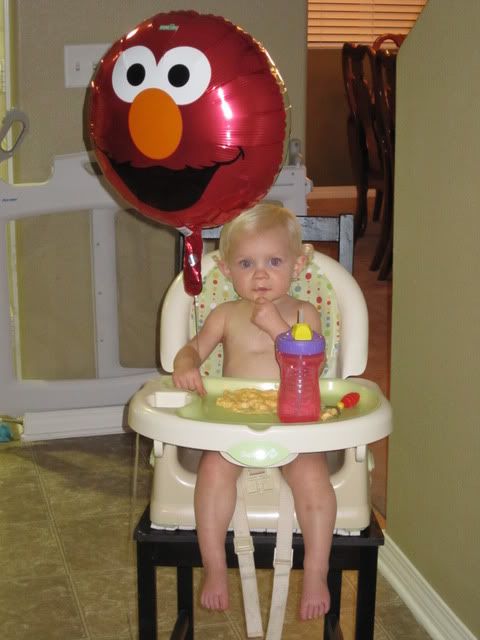 Brooke also LOVES to read books! So we let her read in the car and she LOVES IT! This day Brooke had a ton of fun playing with Grandma Robinson and crashed in the car almost immediately!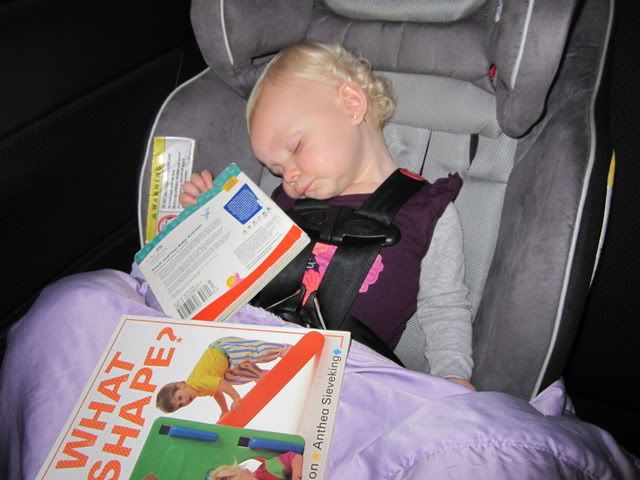 Brooke has been trying to do rolls, I have been helping her complete them from this point. She cracks me up. We will be getting her in a tumbling class soon hopefully!
This picture says it all!!! I LOVE how much Kipper LOVES this little girl!
And there you have it for now! I will be better at these posts! I promise :) Well, I hope so :)
The saddest part of taking the time to Blog lately is that I feel like nobody reads my blog anymore. I hardly get any comments anymore and I don't know if I am just waisting my time by putting these things up. I do do it for myself and my journal keeping so that is what is keeping me going. I just pray I will take the time at some point to put all of these posts into a book.
Hope you all have a very Happy Thanksgiving!