I am SUPER LATE on doing Brooke's 8 month post, considering in 11 days she will be 9 months old, BUT I felt I needed to do a short one just for my own documentation and memory.
Right at 8 months old mommy weighed Brooke and she was exactly 18 lbs. & with mommy's most likely wrong measurement Brooke was aprox 26 inches long. Brooke is still in a size 3-6 month shoe and is not really even close to growing out of them. For pretty much her whole life so far she has been in the exact size clothing for her age. Right now she is in 6-9 or 9 month clothing. She is a petite little one!
Things that Brooke began to do between 7 & 8 months old are:
~Learning to clap, she now claps ALL THE TIME!
~She has also learned to clap her feet and she loves that almost as much as clapping her hands.
~She cut her 2 bottom front teeth, one exactly a week after the other.
~She had a cold or runny nose for almost the entire month.
~She LOVES meat! She eats meat better than everything else!
~She started making new faces, my favorite is her new smile where she crinkles her nose!
~Brooke had her first trip to the San Diego Zoo
~Daddy and Brooke have developed a very sweet relationship. It has been SO SWEET seeing their relationship grow. Brooke does things for daddy and makes faces for daddy that she does not do with anybody else.
It is hard to remember what happened that month vs this month. It is amazing how quickly you forget when everything happens. Now I know why it is important to document things right away.
Well here are a few pictures that I like from her 7 to 8 month period.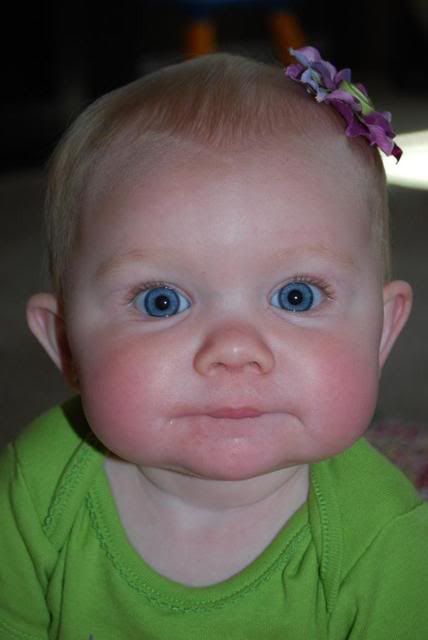 Morning movie time with drink and snacks at hand!
Daddy time!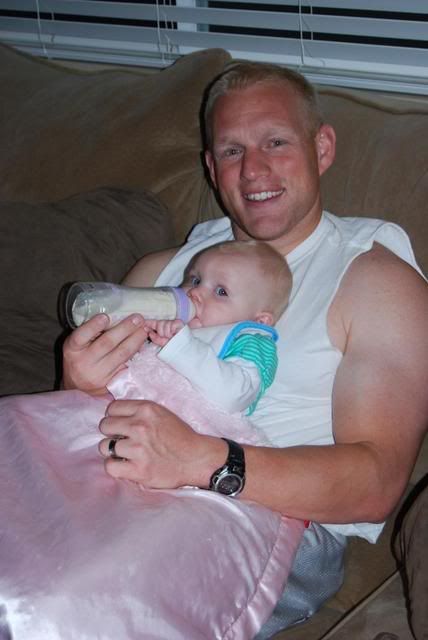 Learning to feed herself her bottle, yes mam it drips!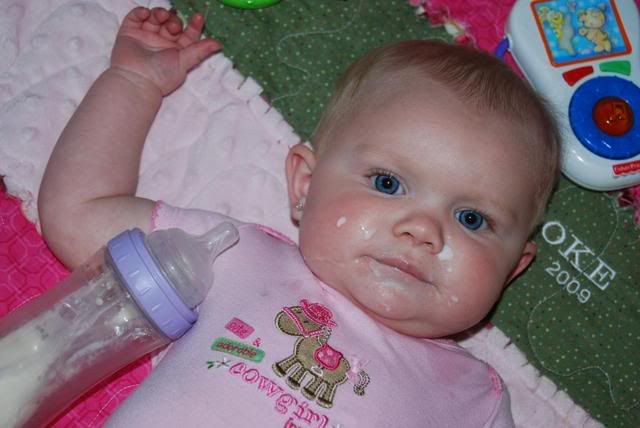 Look alike?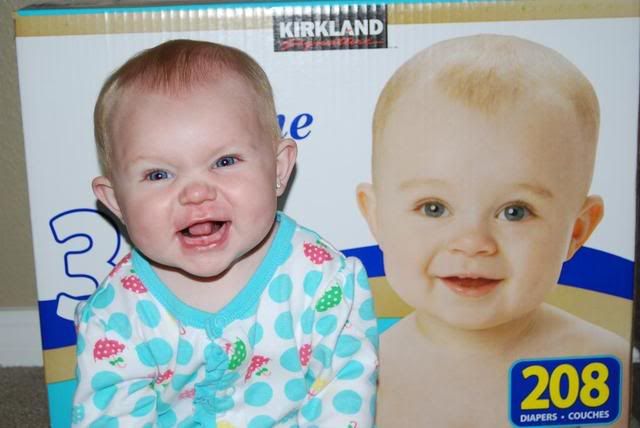 My new favorite face!
Deep in thought, hmmmmm......
Brooke making her favorite sound "Brrrrraaaaa...."