Our Easter weekend was WONDERFUL!!! It was so much fun because we got to spend some serious time with family which of course is always THE BEST!!!
Saturday we spent the day at the Wild Animal Park thanks to Grandma and Grandpa Robinson. We had a great day, it was beautiful outside, besides the strangly cool breeze every once in a while. What wonderful memories that were made. Here are some of our favorite pictures from the day. I know it's picture overload but I LOVE PICTURES so there you go.
Brooke and Hailee ready to start their day with the animals!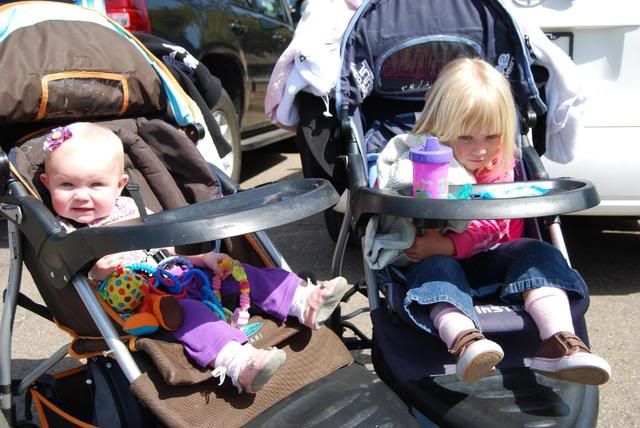 One of the first things we did was hit up the petting zoo which the kids and adults seemed to love.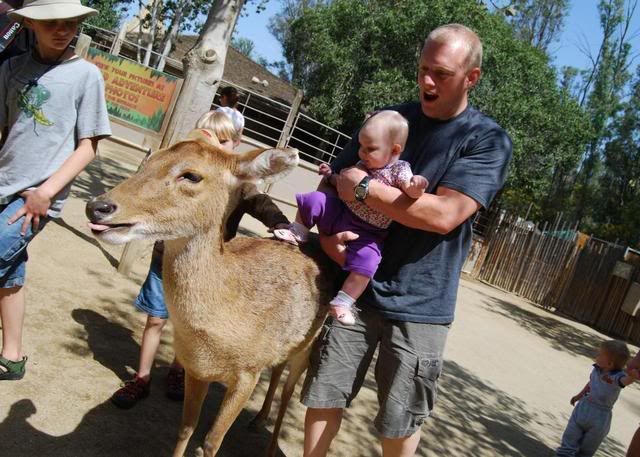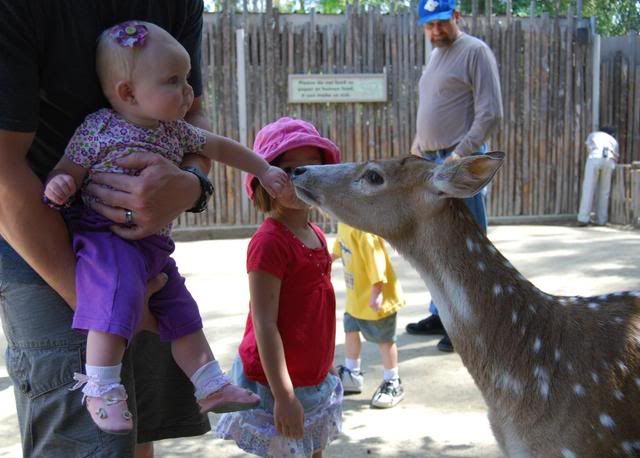 Daddy and Brookie had a bunch of fun!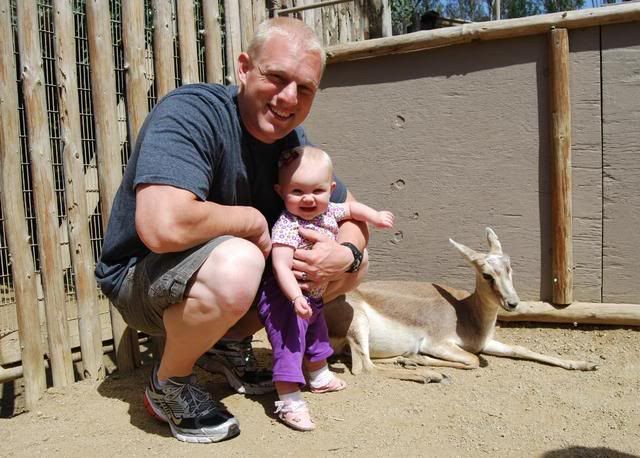 Mommy and Brookie had a blast too!
Daddy and Brooke sneaking around in tree trunks.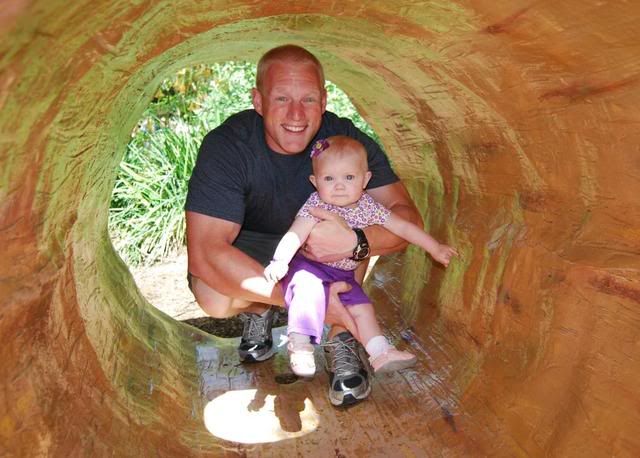 And finding Butterflies!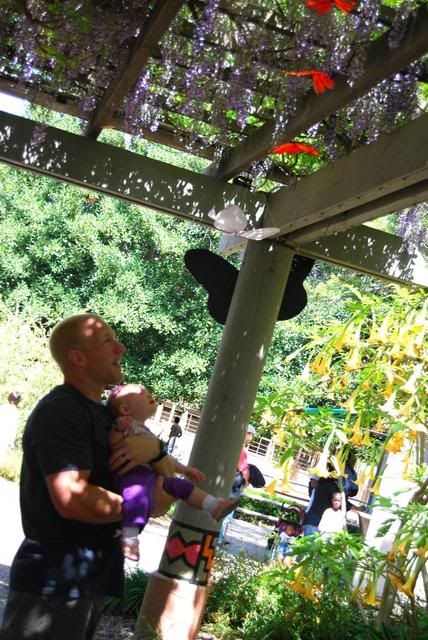 Daddy always says if Brooke were an animal she would be a Butterfly! I think she makes quite a cute one!
Brooke having Grandma time!
The Lions were super close!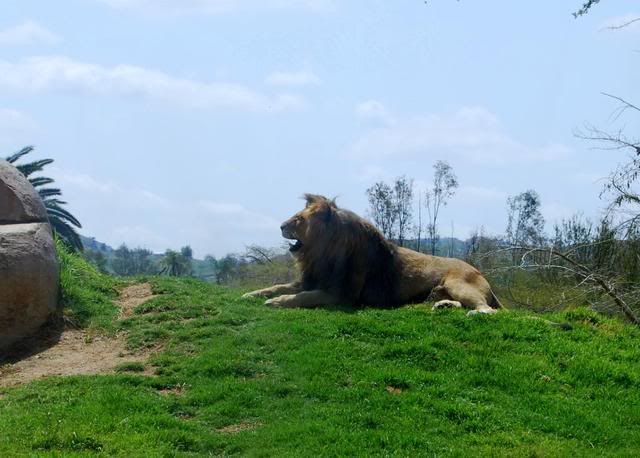 Grandma and Grandpa Robinson on the Tour of Africa ride! Thanks Grandma and Grandpa again for the fun filled day!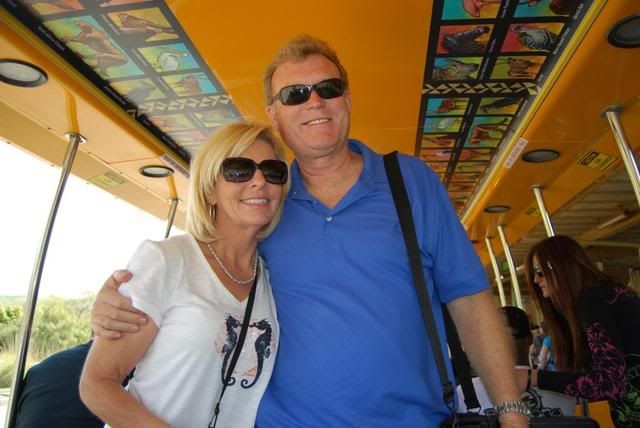 Me, Hailee, and Brooke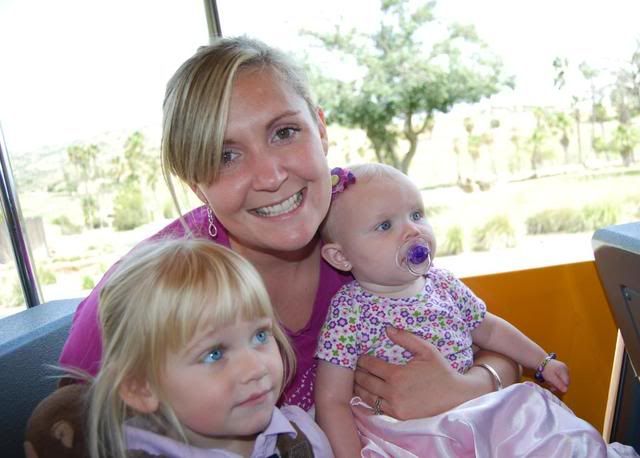 This guy freaked me out more than the roaring LION!!!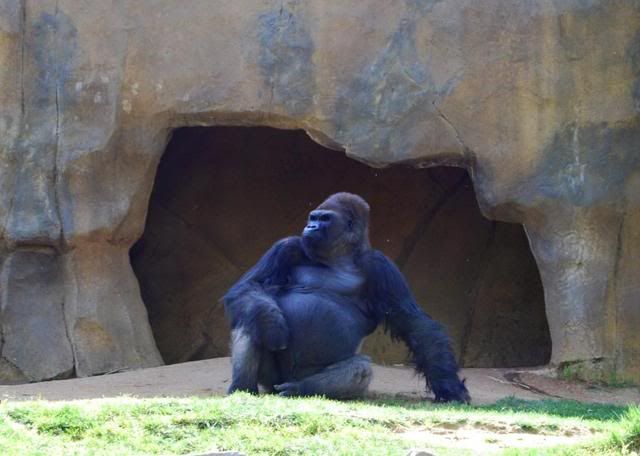 Brooke and Hailee LOVED the ducks!!!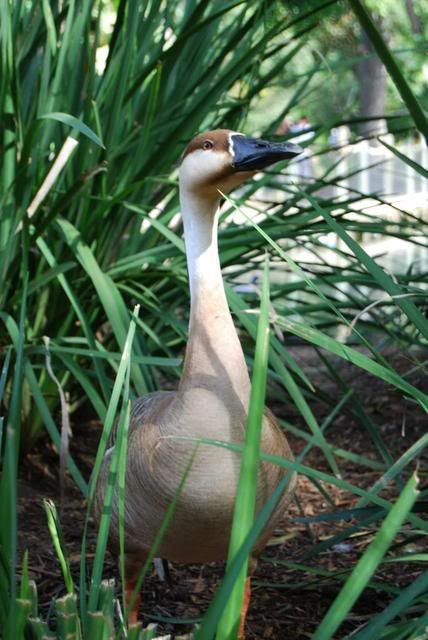 These little guys are fun!
We love this little CHICK!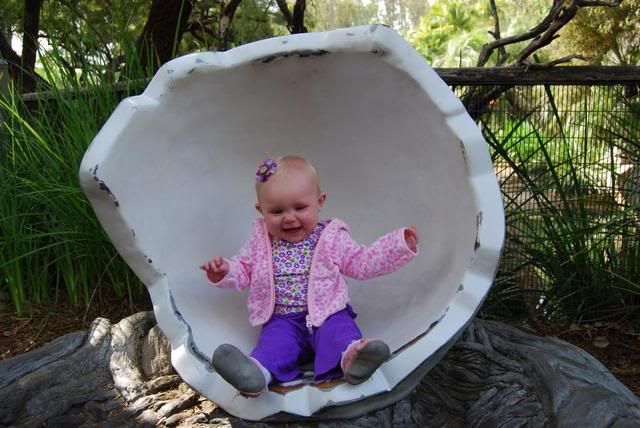 Getting ready for the ride!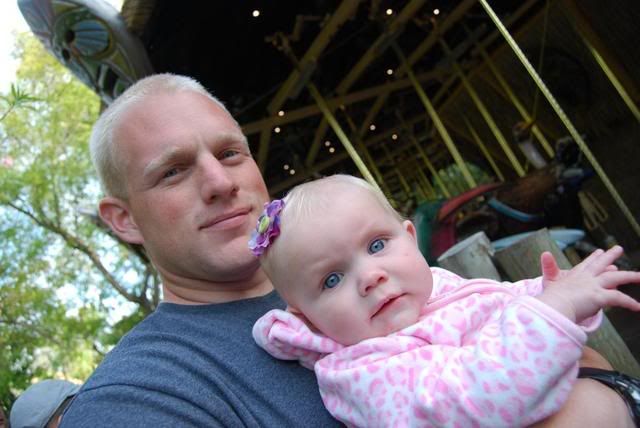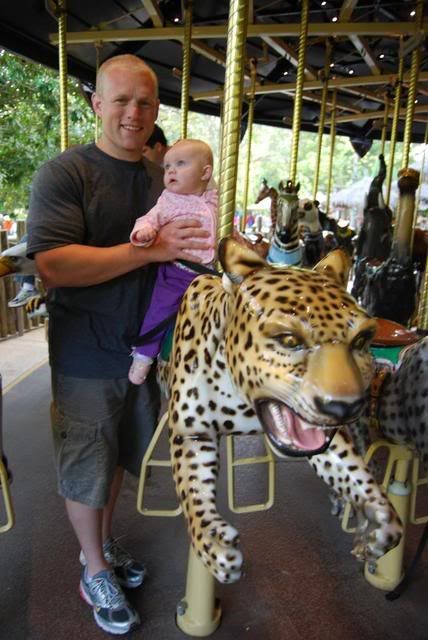 What a fun family day!
On Easter Sunday we all woke up to the fun treats the Easter Bunny left! Brooke was EXCITED!!!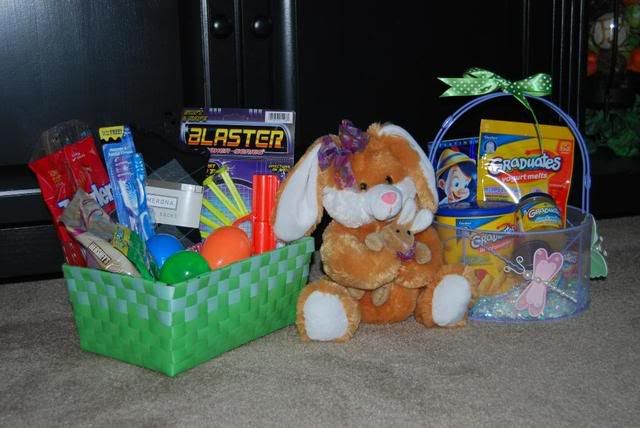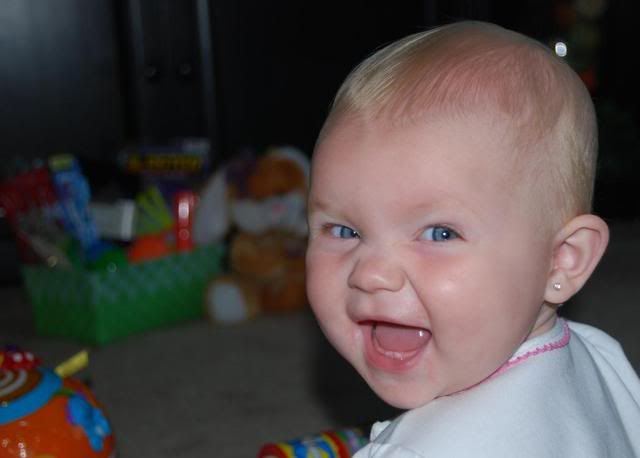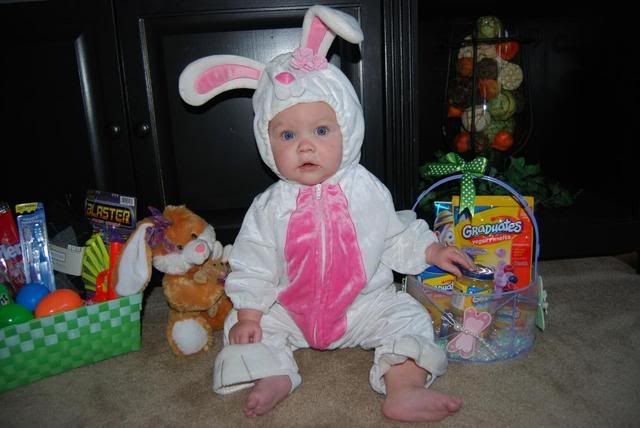 After seeing what the Easter Bunny got us we ate breakfast, listened to a little bit of General Confrence, and then headed down to San Diego to hang with the Carlson bunch.
Here are just a few pictures from Easter Sunday with the Carlson side. Amanda and Todd had an Easter egg hunt outside in their backyard that we attended.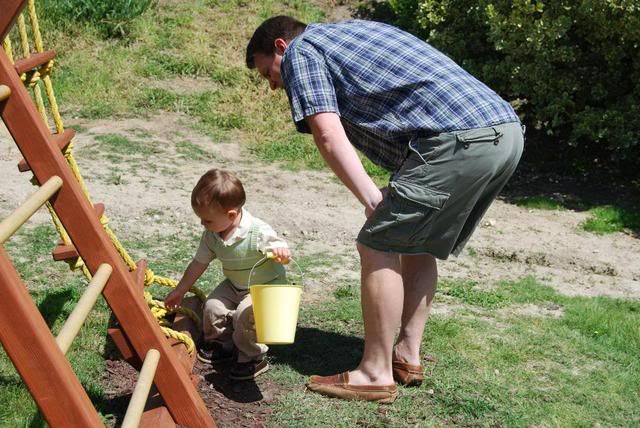 Brooke had a blast swinging with daddy while the kids searched for their eggs!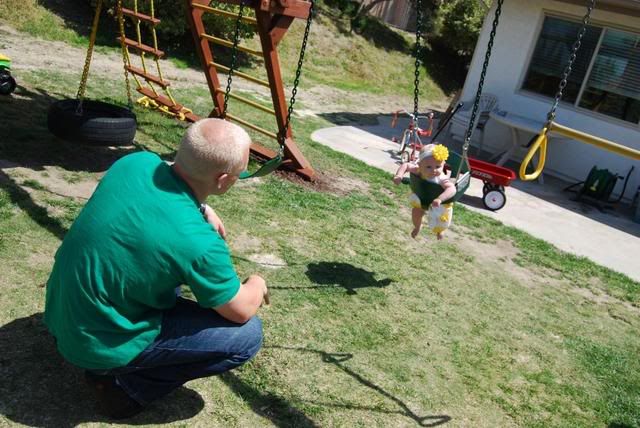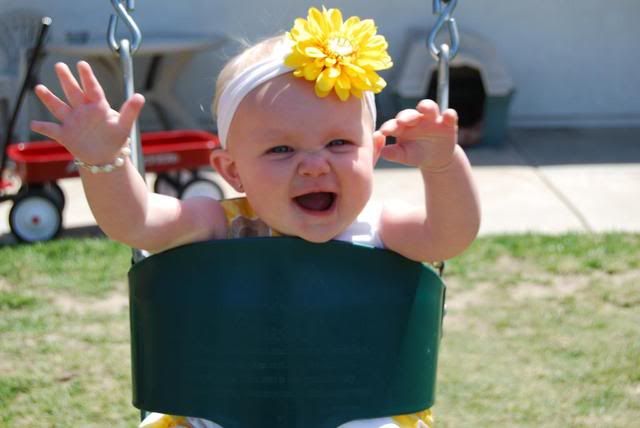 This is the best shot we got of all the little ones together in their Easter outfits!
Grammy time!
And a NASTY picture of the 3 of us but I figure we gotta post something of the family right?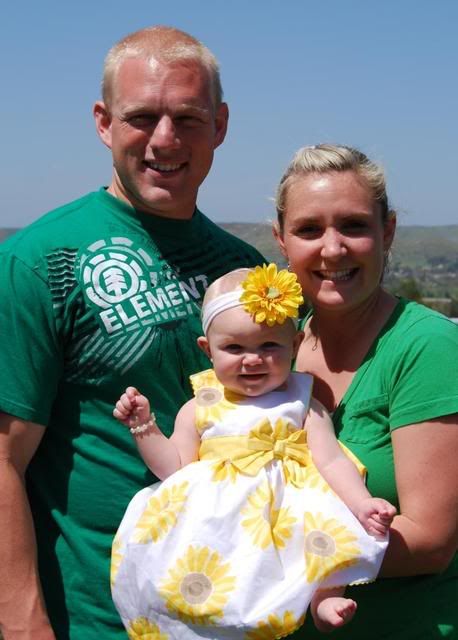 Then we had a big traditional dinner at my mom and dad's house and hung out. It was a wonderful day besides the CRAZY Earthquake. It was the biggest Earthquake I have personally ever felt and it got me a bit shook up you could say :) This is how long the dang thing was... I was sitting on the ground in the grandkid room changing Brooke and I started to hear the closet mirror doors begin to shake right next to us, I thought to myself o' wow an earthquake cool and kept doing my thing, then it got harder so I grabbed Brooke off the ground and went and stood in a doorway, STILL GOT STRONGER, so then I began to pannic when I looked on the walls and saw the picture frames shaking and moving, at that point I ran down the hall to the dining room where my Mom, Sister and Makenna were under the kitchen table and jumped under there with them, it felt like it was still going strong for a little while once I got under there. I think we were all a little shook up about it. It was a 7.2 and it was centered in Baja, Mexico. It was quite an experience!
We hope you all had a wonderful Easter and that you took the time to remember the true meaning behind Easter!