Our little lady is now a whopping 3 months old and I find myself wondering where the time has gone? These have been an interesting 3 months of life due to outside circumstances but they have been the most amazing 3 months of our lives at the same time!! This little lady has brought so much happiness into our home. Her little happy sounds that wake us up in the morning, the smiles, the laughs, all of the joy that she radiates has made our lives SO AMAZING!!! She is such a huge blessing to us, I just could not imagine life without this little person in it! I also can't imagine ever loving another child the way I love her!
Here are a few of her 3 month shots!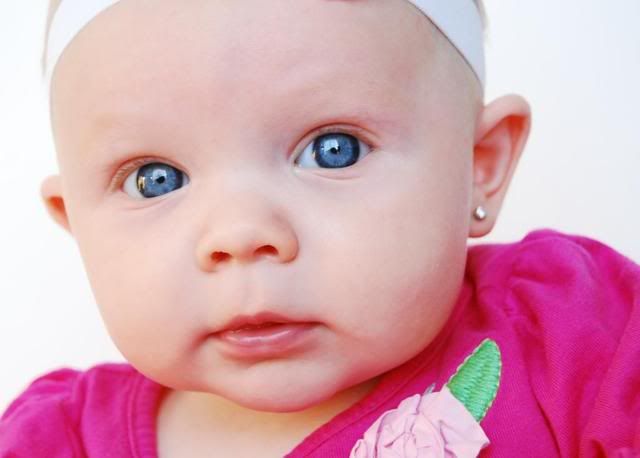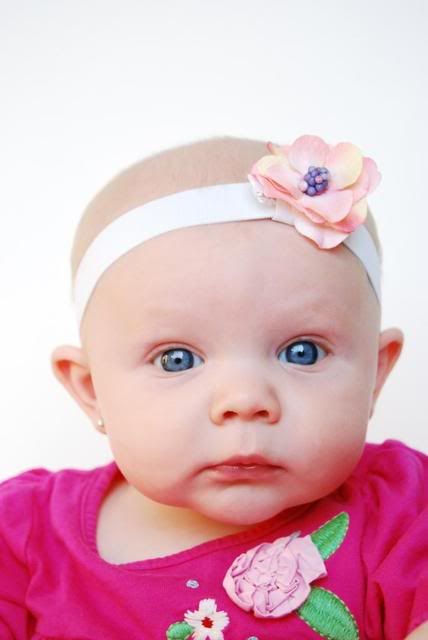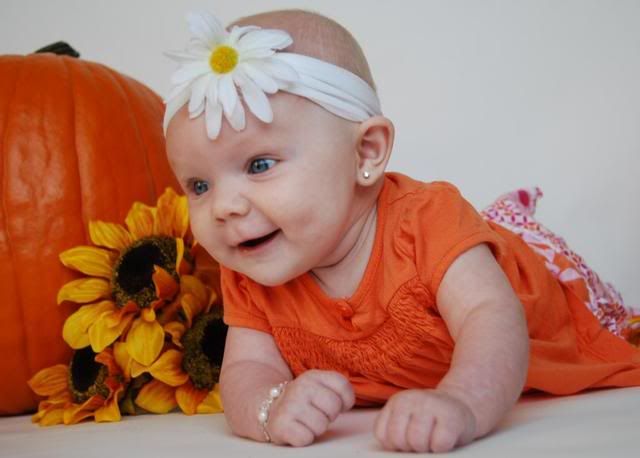 We think that if Brooke were and animal she would be a turtle by her looks! So why not be a turtle for Halloween?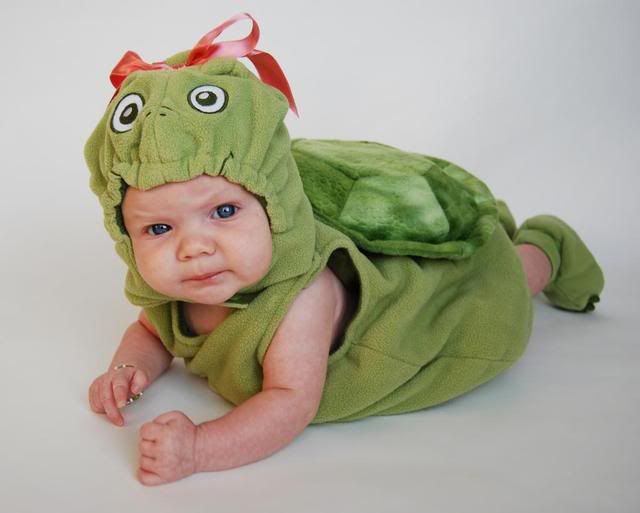 A few tid bit's about our little Brooke Lyn:
~Brooke is our little 50% baby in weight and height! 13 lbs. 4 oz. & 24 inches long
~She LOVES to laugh
~She cracks up when you tickle her arm pits, tummy, and legs!
~She has discovered her feet, her hands, and her tongue!
~She loves to grab onto her toy and is really good with her hand, eye coordination!
~She loves to roll onto her tummy but then sometimes forgets that she knows how to roll back onto her back and gets super mad until you assist her in rolling back over
~She is TOTALLY a Blankey and Binkey baby!!! She passes out for her naps and night time within 5 minutes if she has them both!
~She lays in her crib in the morning when she wakes up and just talks and laughs at herself and we LOVE to listen to it!
~When she see's me come in and peek over her crib to get her out she has the biggest smile and laughs when she see's me, it melts my heart!
~She LOVES to stand up (with assistance of course)
~She has just started to love her Bumbo
~She likes to spit up and I don't quite like that part
~She is a pickey eater most of the time
~She has a clogged tear duct, and possibly an alergy to something we think may be seasonal
~She loves to be out and about. The days where we do not get out much she seems more restless (her mommy's kid for sure with this)
~She loves it when I sing to her especially "Patty Cake Baker Man"
~She sleeps through the night most of the nights going to bed at 8pm and waking up at 7:30am, if not she wakes up once at 5am'ish!
Brooke is such an easy and plesant baby to have around. I feel like we can take her anywhere and she will adjust well. She is such a blessing to our lives! Thanks Brookie for making our lives SO MUCH BETTER!!!