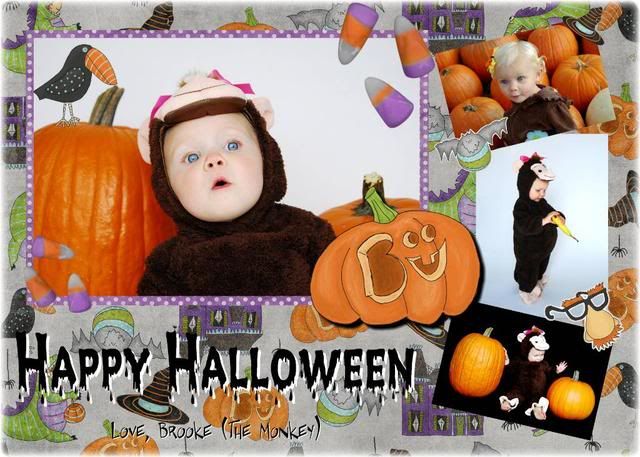 WE LOVE OCTOBER!!!!
This month has been JAM PACKED with Halloween Fun! We have had a FABULOUS month I must say! We enjoy the Halloween weather, the decorations, movies, haunted houses, carving pumpkins, celebrations, dressing up, CANDY, well pretty much EVERYTHING about HALLOWEEN!!!!
Lets Begin with the Beginning of October :)
The Halloween celebration began with the celebration of Laurie's Birthday on October 11th! Grandma Robinson planned some super fun games for us all to play, most of them with a Halloween theme. (I will soon have a post on JUST Minute to Win It games that we have played, so those pics will come later!)
Laurie!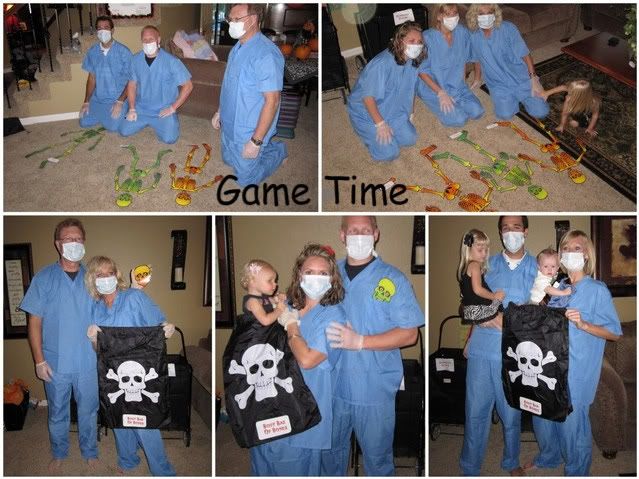 Kiddie Fun!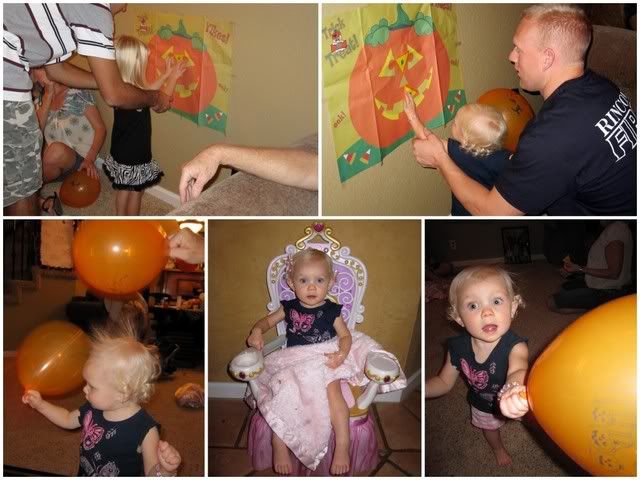 Then on October 19th Grandma Robinson threw a SUPER FUN Little Goblin Party for her Grand kids! What a wonderful Grandma she is, she even got all dressed up for the party! She had games, a little photo shoot, a pinata, an orange themed lunch, sugar cookie decorating, and more! Brooke had a great time! I think the cookies were her favorite :)
Brooke and Grandma Robinson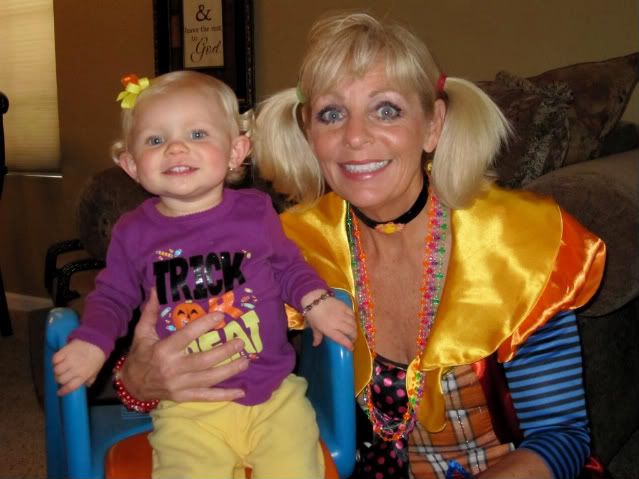 This is about how the photo shoot went :)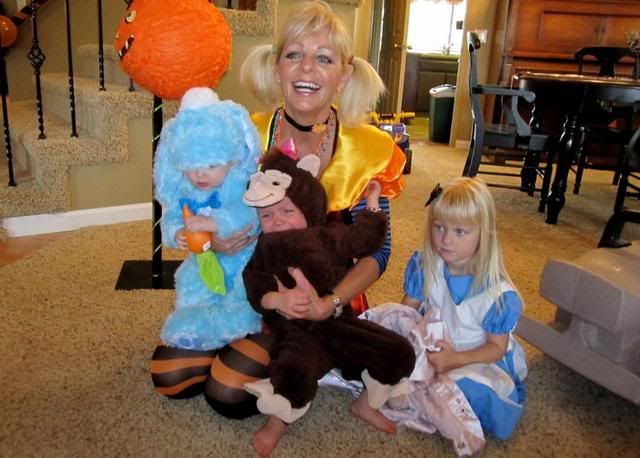 Laurie, Hailee, Jake, Me, and Brooke
Grandma and her girls
Fun, fun, fun!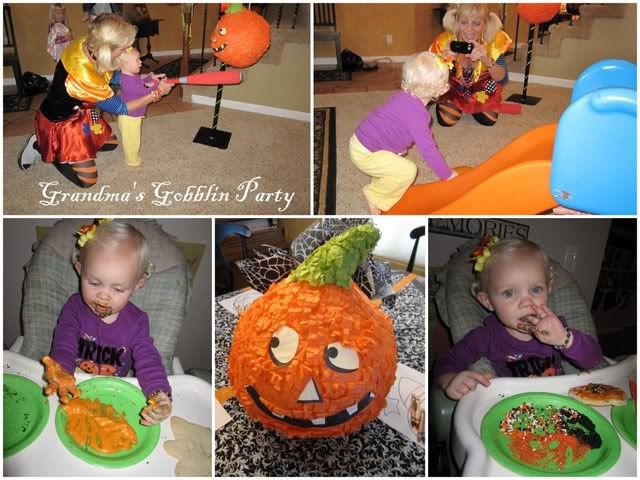 The weekend of October 22-23 Grandma Carlson came up here to our place for a weekend of fun! On Friday October 22, Amanda and her kids came up and meet us at Peltzers Farm for a day at the Pumpkin Patch! We had a blast and I got A TON of pictures! Enjoy!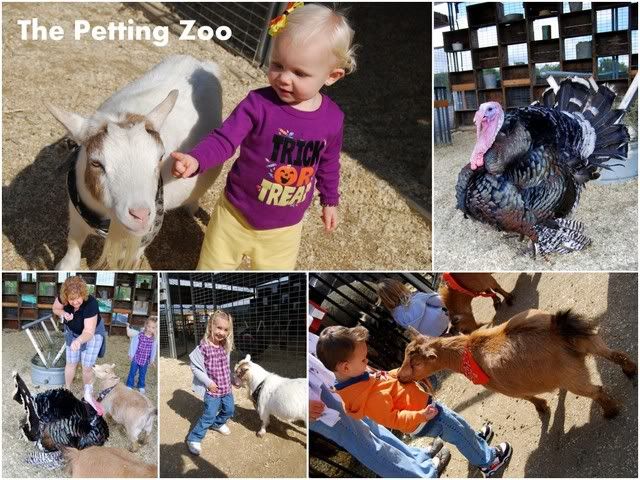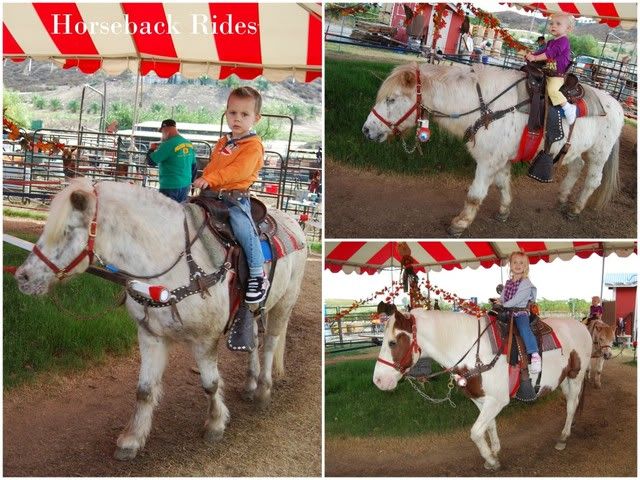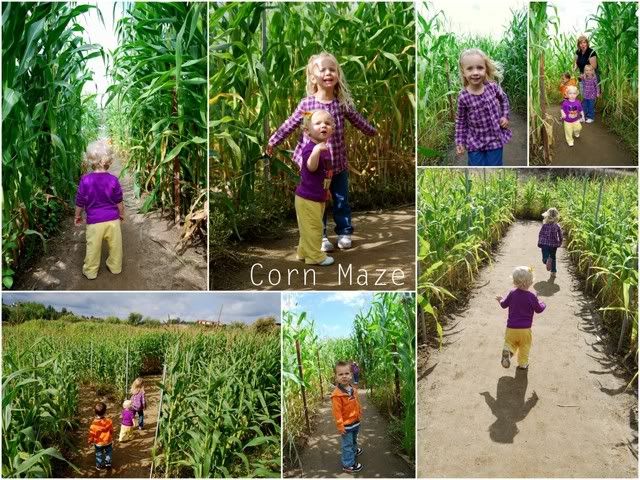 On Saturday while Brooke was napping my Mom and I worked on this wreath that Sue and Laurie showed me how to make. I am happy with how it turned out, I just kinda wish I had not put them so close together. Anyway this is how it turned out. My Halloween Wreath!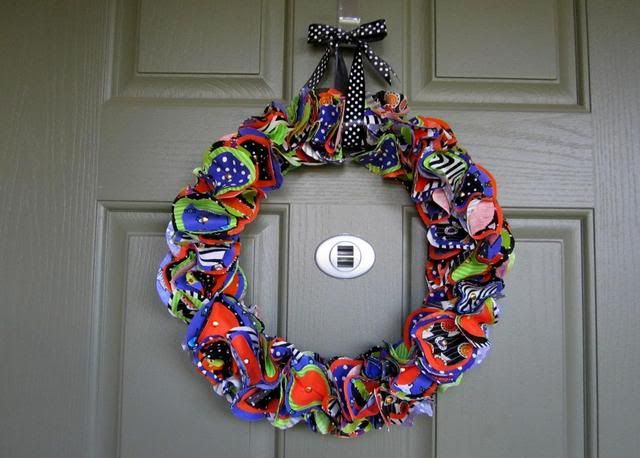 Then we carved our little family of Pumpkins! We are all very happy with how they turned out :)
Here is Daddy and Brookie working on her Pumpkin!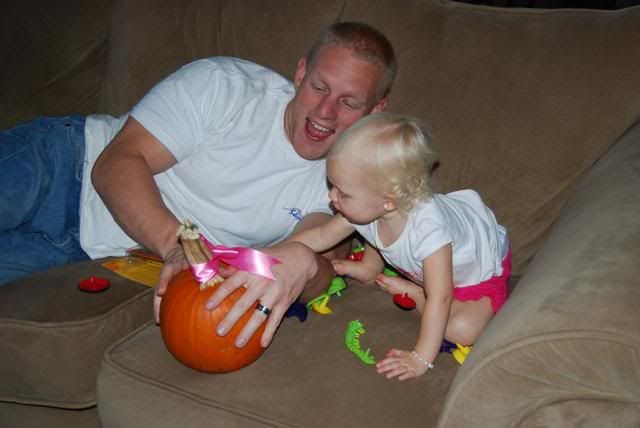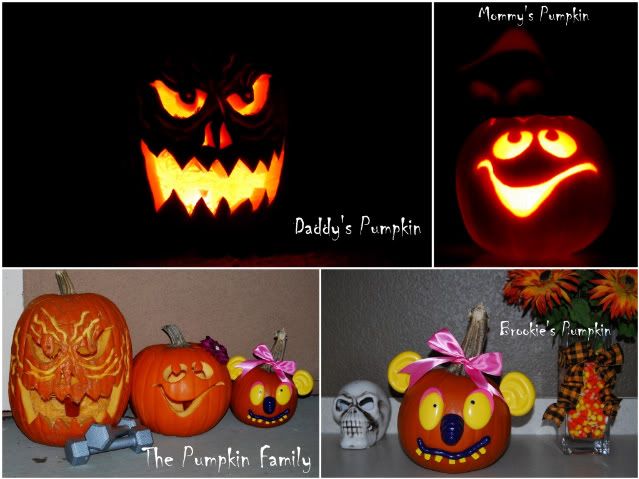 Off to the Trunk Or Treat on Friday, Oct 29th! Brookie and I dressed up this year, Daddy did not dress up. I feel bad that he is not represented, he was there tho and we love Daddy. Here is Brooke the Monkey and Mommy the Cave woman!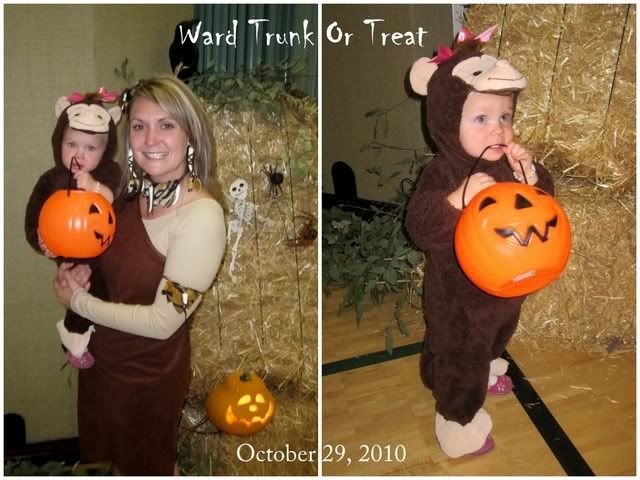 Halloween Eve Brooke and I drove out to Rincon Indian Reservation where Daddy got a job as a Reserve Firefighter! Daddy was on shift and they just happened to be throwing a Super Spooky Haunted House at the station for the Reservation. Brooke and I were invited to attend so we took up the opportunity! It was SO fun to see where Daddy is now working, the station is BEAUTIFUL, and each of the guys we meet were super nice! They threw quite an awesome Haunted House! Brooke and I had a great Halloween with Daddy!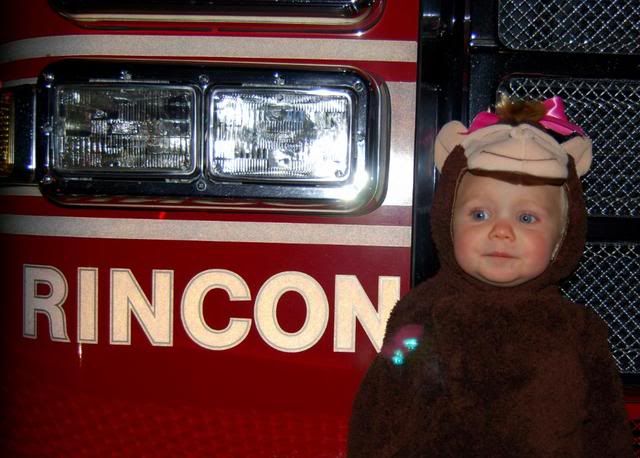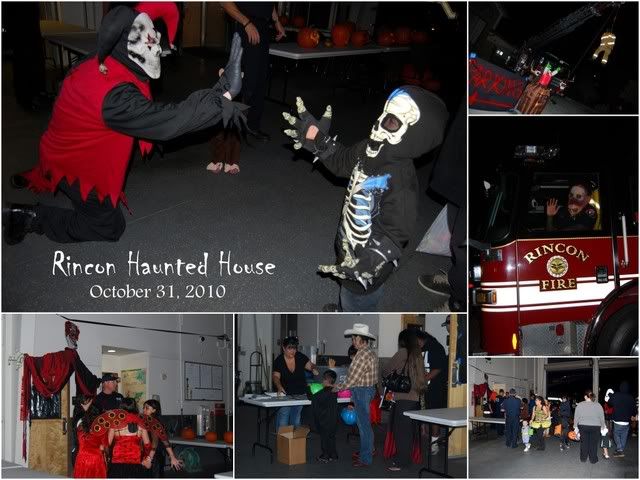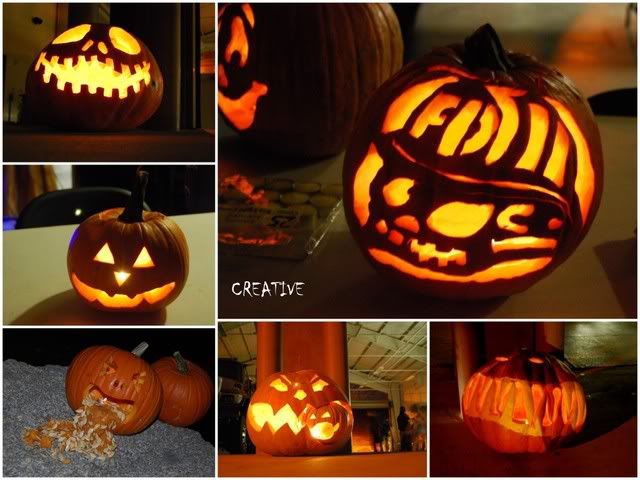 Kip and I have had this spider for 4 years now! We got it our first Halloween we were married. We randomly started hiding it in places that one another would find it, first off freak each other out, but it has also become a fun way to let one another know in the middle of a day that we were being thought about and are loved! We have gotten very creative in our hiding spots I must say. I hope that this little guy NEVER gets lost and always gets found. I hope he is there on our 50th Wedding Anniversary hiding in our cake :) Here he is! I suppose he needs a name? Any ideas?