Anyway we have had a TON of fun lately with friends! Brooke really is at an age where she can't do much at a play date but she has LOTS of older friends that she can't wait to play with when she gets bigger.
Here are some fun shots we have gotten lately with our little buddies!
This play date we had with LOTS of people. It was a ton of fun for the kids and mommy's. It was me & my Brooke, my sis's kids Makenna & Kellen, my sis in law's little kids Hailee & Jake who will be out of the belly in 4 weeks, buddy Jessica's kids Riley & Brayden, and buddy Amanda's little Griffin. Thanks so much Laurie for hosting this and for having SO MANY fun toys for the kids!
This is Brooke with 2 of her cousins Hailee and Makenna! You can for sure see the Robinson and Carlson sides of Brooke when you see her next to her cousins. She looks so much like both of them to me!
We did not get a picture all the boys there together but here are all the little girl's together. Riley 2.5 years, Hailee 2.5 years, Brooke 8 mos, & Makenna is 3.5 years.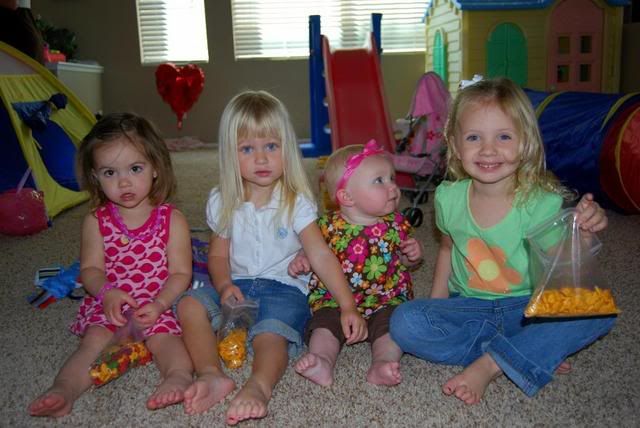 Brayden 6 mons, & Brooke 8 mos they are the same size!!!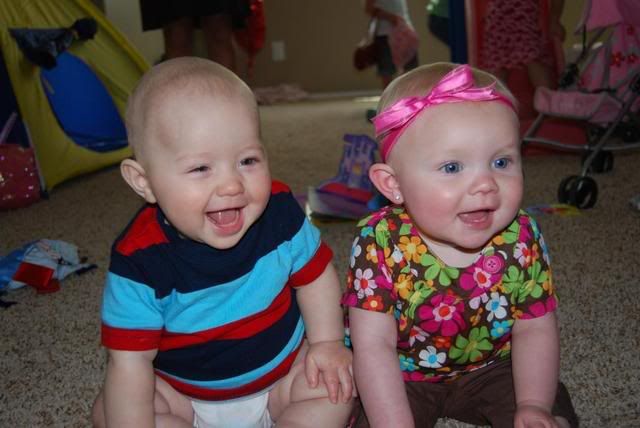 Brayden is trying to get fresh with Brooke and she is NOT having it!!!
Riley is trying to get Makenna to dance with her, Makenna was being shy.
Kellen being a BOY!!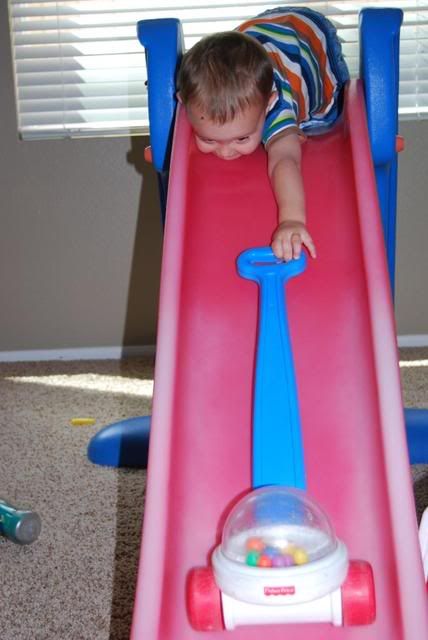 Riley & Hailee, just thought this was cute!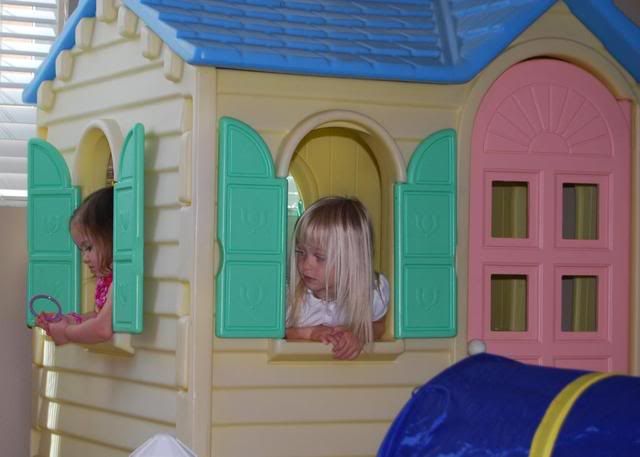 Hailee and Kenna got along SO WELL, it was super cute!!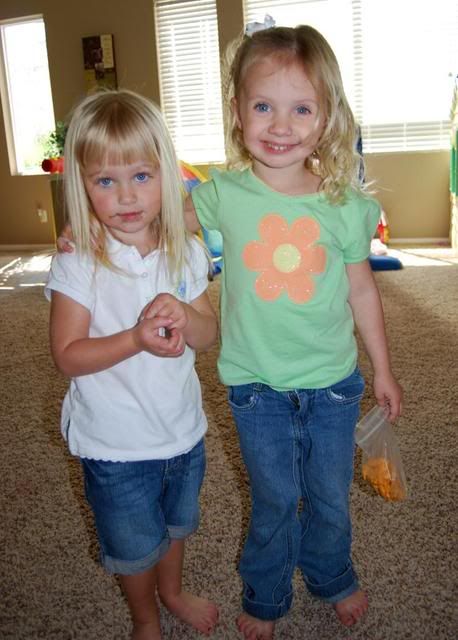 Next I went down to Oceanside to play with my childhood buddy Amber and her cute little family. I was actually going down there to take her kid's pictures, which turned out super cute, and we got to play and visit too which was a total plus! I love still being able to see my buddies that I grew up with and having our little ones hang out and play together.
Here are some fun pics from that day, and YES Brooke is in the same outfit, NOT ON PURPOSE :)
Amber's super cute kid's Maddy, Brandon, & Jacob
Brooke playing with their turtle Crikey, she loved it!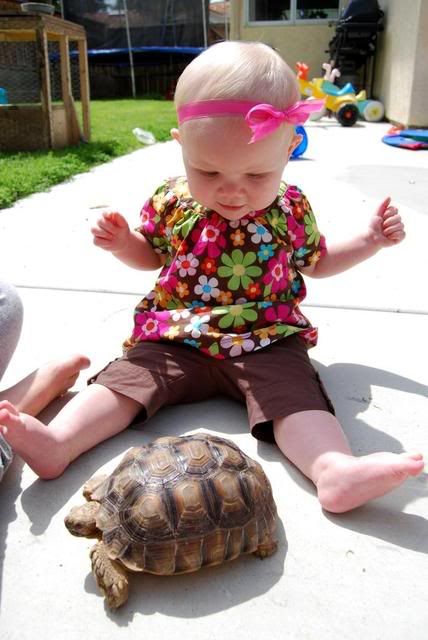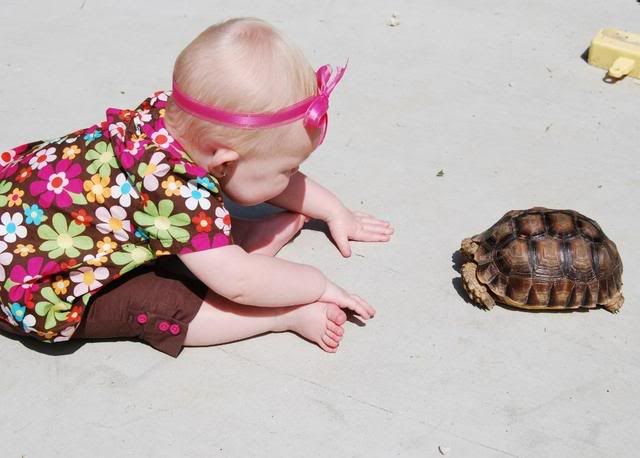 And also LOVED the bunny Jack! Although she freaked him out when she grabbed his leg :)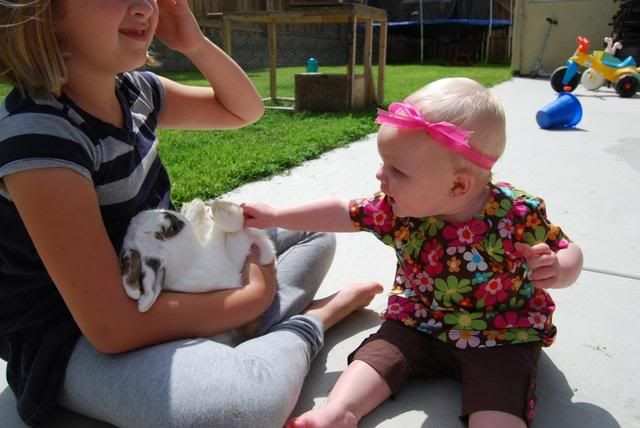 Tom does this with EVERY baby, it is almost a right of passage with Tom & babies, Brooke passed and even clapped at herself! SO CUTE!!!